Posts for tag: gum disease
By The Dental Office of Dr. Jeffrey A. Cox
September 16, 2017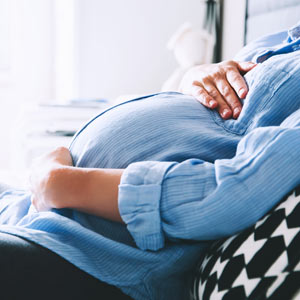 Learning you're pregnant can be a joyous moment. But it also means life is about to change as you focus on protecting you and your child from anything that endangers your health.
Because of these new concerns you might even hesitate about receiving dental care, especially involving anesthesia. But several medical organizations representing doctors, OB-GYN physicians and dentists wholeheartedly recommend continuing regular dental visits during pregnancy.
In fact, you should continue them because you're pregnant: physical and hormonal changes during pregnancy could increase your risk of dental disease.
For, example, your consumption of carbohydrates (like sugar) could increase, which in turn increases your risk of tooth decay. You'll also need to be more concerned about dental plaque, a thin bacterial film on your teeth that can cause disease. Hormonal changes during pregnancy may make you more sensitive to plaque, and thus more susceptible to disease — especially periodontal (gum) disease.
In fact, a specific form of gum disease called pregnancy gingivitis affects around 40% of expectant women at some point in their pregnancy. And if you already have gum disease, pregnancy could worsen it. Left untreated the disease could develop into more severe periodontitis, which may significantly damage your teeth's support structures far below the gum line, leading to bone loss, which could result in the eventual loss of your teeth. Daily brushing and flossing, regular cleanings and checkups and, if your dentist prescribes it, antibacterial mouth rinses can help you stay ahead of it.
But what about other procedures while you're pregnant? It may be best to wait on elective treatments for cosmetic purposes until after the baby is born. But some situations like deep tooth decay that could require a root canal treatment may become too serious to postpone.
Fortunately, several studies have shown it's safe for pregnant women to undergo many dental procedures including tooth fillings or extractions. And receiving local anesthesia doesn't appear to pose a danger either.
The important thing is to remain diligent with your own personal hygiene — brushing and flossing — and making other healthy choices like eating a nutritious diet. And be sure to let your dentist know about your pregnancy to help guide your dental treatment over the next few months.
If you would like more information on taking care of your teeth and gums during pregnancy, please contact us or schedule an appointment for a consultation.
By The Dental Office of Dr. Jeffrey A. Cox
February 21, 2016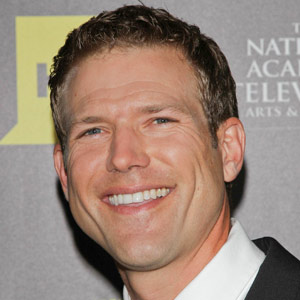 Are bleeding gums something you should be concerned about? Dear Doctor magazine recently posed that question to Dr. Travis Stork, an emergency room physician and host of the syndicated TV show The Doctors. He answered with two questions of his own: "If you started bleeding from your eyeball, would you seek medical attention?" Needless to say, most everyone would. "So," he asked, "why is it that when we bleed all the time when we floss that we think it's no big deal?" As it turns out, that's an excellent question — and one that's often misunderstood.
First of all, let's clarify what we mean by "bleeding all the time." As many as 90 percent of people occasionally experience bleeding gums when they clean their teeth — particularly if they don't do it often, or are just starting a flossing routine. But if your gums bleed regularly when you brush or floss, it almost certainly means there's a problem. Many think bleeding gums is a sign they are brushing too hard; this is possible, but unlikely. It's much more probable that irritated and bleeding gums are a sign of periodontal (gum) disease.
How common is this malady? According to the U.S. Centers for Disease Control, nearly half of all  Americans over age 30 have mild, moderate or severe gum disease — and that number increases to 70.1 percent for those over 65! Periodontal disease can occur when a bacteria-rich biofilm in the mouth (also called plaque) is allowed to build up on tooth and gum surfaces. Plaque causes the gums to become inflamed, as the immune system responds to the bacteria. Eventually, this can cause gum tissue to pull away from the teeth, forming bacteria-filled "pockets" under the gum surface. If left untreated, it can lead to more serious infection, and even tooth loss.
What should you do if your gums bleed regularly when brushing or flossing? The first step is to come in for a thorough examination. In combination with a regular oral exam (and possibly x-rays or other diagnostic tests), a simple (and painless) instrument called a periodontal probe can be used to determine how far any periodontal disease may have progressed. Armed with this information, we can determine the most effective way to fight the battle against gum disease.
Above all, don't wait too long to come in for an exam! As Dr. Stork notes, bleeding gums are "a sign that things aren't quite right." Â If you would like more information about bleeding gums, please contact us or schedule an appointment. You can read more in the Dear Doctor magazine article "Bleeding Gums." You can read the entire interview with Dr. Travis Stork in Dear Doctor magazine.
By The Dental Office of Dr. Jeffrey A. Cox
September 09, 2014
A loose permanent tooth isn't normal — it represents a serious threat to the tooth's survival. There may be a chance to save the tooth, however, if we can determine the cause of the looseness and treat it appropriately.
Teeth are normally held securely in place by the periodontal ligament, an elastic tissue that attaches to both the teeth and the bone. Certain conditions, however, can disrupt this attachment. The most common is advanced periodontal (gum) disease, an infectious condition caused by bacterial plaque. It can severely inflame and damage the surrounding gum tissues resulting in bone loss. As the bone is lost, the periodontal ligament is lost as they detach from the teeth. In fact, tooth looseness may be a fairly late sign of the disease.
Another major cause is teeth grinding (bruxism) and clenching habits that result in excessive biting forces. Usually stress-related, teeth grinding and clenching generate forces on the teeth outside of their normal range. As a result the periodontal ligament can become stretched, inducing tooth looseness.
Our treatment approach depends on which condition is causing the looseness, best assessed with a thorough dental examination. If gum disease is the culprit, the main treatment is to remove as much bacterial plaque and calculus (tartar) as possible using various techniques such as scaling or root planing (accessing and cleaning root surfaces). It's also imperative for you the patient to start and maintain an effective hygiene regimen of daily brushing and flossing, along with professional cleanings every three to six months depending on your degree of vulnerability to gum disease. Subsequent healing will stimulate tissue reattachment to the teeth.
In the case of excessive biting forces, we primarily want to reduce their effect on the teeth. Treatment can include muscle relaxants or anti-inflammatory drugs, or a custom-fitted bite guard to minimize biting forces from teeth grinding during sleep. In some cases we may opt to reshape the biting surfaces of teeth through removal of small amounts of surface enamel: this will reduce the biting force by altering how the upper and lower teeth contact. It's also possible to splint loose teeth to more stable teeth, joining them like pickets in a fence. This helps relieve the biting force on teeth with significant loss of bone support.
If you notice a loose tooth, you should make an exam appointment with us as soon as possible. The sooner we can diagnose the cause and begin treatment, the less chance you'll lose your tooth.
If you would like more information on loose teeth, please contact us or schedule an appointment for a consultation. You can also learn more about this topic by reading the Dear Doctor magazine article "Loose Teeth."