Posts for: November, 2016
By The Dental Office of Dr. Jeffrey A. Cox
November 26, 2016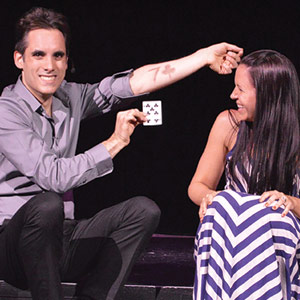 Magician Michael Grandinetti mystifies and astonishes audiences with his sleight of hand and mastery of illusion. But when he initially steps onto the stage, it's his smile that grabs the attention. "The first thing… that an audience notices is your smile; it's what really connects you as a person to them," Michael told an interviewer.
He attributes his audience-pleasing smile to several years of orthodontic treatment as a teenager to straighten misaligned teeth, plus a lifetime of good oral care. "I'm so thankful that I did it," he said about wearing orthodontic braces. "It was so beneficial. And… looking at the path I've chosen, it was life-changing."
Orthodontics — the dental subspecialty focused on treating malocclusions (literally "bad bites") — can indeed make life-changing improvements. Properly positioned teeth are integral to the aesthetics of any smile, and a smile that's pleasing to look at boosts confidence and self-esteem and makes a terrific first impression. Studies have even linked having an attractive smile with greater professional success.
There can also be functional benefits such as improved biting/chewing and speech, and reduced strain on jaw muscles and joints. Additionally, well-aligned teeth are easier to clean and less likely to trap food particles that can lead to decay.
The Science Behind the Magic
There are more options than ever for correcting bites, but all capitalize on the fact that teeth are suspended in individual jawbone sockets by elastic periodontal ligaments that enable them to move. Orthodontic appliances (commonly called braces or clear aligners) place light, controlled forces on teeth in a calculated fashion to move them into their new desired alignment.
The "gold standard" in orthodontic treatment remains the orthodontic band for posterior (back) teeth and the bonded bracket for front teeth. Thin, flexible wires threaded through the brackets create the light forces needed for repositioning. Traditionally the brackets have been made of metal, but for those concerned about the aesthetics, they can also be made out of a clear material. Lingual braces, which are bonded to the back of teeth instead of the front, are another less visible option. The most discrete appliance is the removable clear aligner, which consists of a progression of custom-made clear trays that reposition teeth incrementally.
How's that for a disappearing act?!
If you would like more information about orthodontic treatment please contact us or schedule an appointment for a consultation. You can also learn more about the subject by reading the Dear Doctor magazine article "The Magic of Orthodontics."
By The Dental Office of Dr. Jeffrey A. Cox
November 11, 2016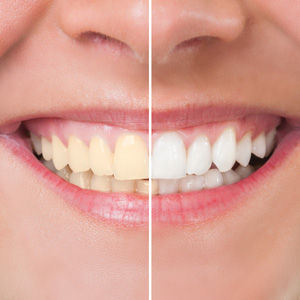 Whitening can transform the dullest teeth into a dazzling smile fit for a Hollywood star. But before you undergo a whitening procedure, you might have a few questions about it. Here are the answers to a few of the most common.
How white can I go? In an office application we can adjust the solution and application time to control the level of shade (dark or light) from subtle to dazzlingly bright. The real question, though, is how much color change will look best for you? A good rule of thumb is to match the shade in the whites of your eyes.
Whitening will improve poor dental conditions…right? Not necessarily. Besides foods, beverages or poor hygiene, decay, abscesses or problems from root canal treatments can also cause discoloration. In some dental situations, whitening could make your smile less attractive. If, for example, you have exposed roots due to gum recession, those areas won't bleach like the enamel and could make their exposure stand out more. Better to try and repair these problems before whitening.
What effect will teeth whitening have on my dental work? None â??composite or ceramic materials won't lighten. The real concern is with creating a situation where whitened natural teeth don't match the color of dental work. Depending on the location of your veneers, crowns or other bridgework you could have a color mismatch that will look unattractive. We would therefore need to take your dental work into consideration and adjust the shading accordingly.
Will teeth whitening work on any stained teeth? That depends on the cause of the staining. If it's on the enamel, then external bleaching techniques should work. If, however, the discoloration comes from inside the tooth, then only a dental procedure that applies a bleaching agent inside the tooth can alleviate that kind of discoloration.
So after whitening, I'm good to go? Well, not permanently. Eventually the brightness will diminish or fade, usually in six months to two years. You can, of course, prolong the fade rate by not using tobacco, cutting back on staining beverages like red wine, tea and coffee, practicing daily oral hygiene and visiting us for regular office cleanings and other dental work. We can also touch up your existing whitening during your visits.
If you would like more information on teeth whitening, please contact us or schedule an appointment for a consultation. You can also learn more about this topic by reading the Dear Doctor magazine article "Important Teeth Whitening Questions…Answered!"