Posts for: March, 2015
By The Dental Office of Dr. Jeffrey A. Cox
March 25, 2015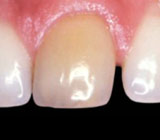 If you have discolored teeth, the cause is often staining on the enamel surfaces from foods, beverages, or smoking. But tooth discoloration may also originate deep within the root of a tooth. Sometimes this happens to a tooth that had to have earlier root canal treatment because of injury or decay.
In such cases the living pulp tissue and its blood vessels and nerves had to be removed from the root canals, resulting in the death of the dentin layer, which makes up most of the tooth's body. Over time this caused the dentin to darken. The color may come from remains of blood that was left in the tissue, or from filling materials left in the root canal that are showing through.
Since these stains are caused internally (intrinsic) and not on the outside of the tooth (extrinsic) they must be whitened from the inside. This is usually done by putting a bleaching agent into the empty chamber from which the pulp was removed. Usually the bleaching agent is a substance called sodium perborate.
When it is mixed with a solution of hydrogen peroxide, sodium perborate slowly bleaches the color from the tooth's internal material. It is considered to be safe and reliable for this use.
The work begins by taking x-ray images to make sure that the root canal is correctly sealed and the bone is healthy. After this, we will make a small hole in the back of the tooth through which the root canal space will be cleaned. The root canal space will be sealed and the bleach will be applied in a putty-like form and sealed off from the rest of your mouth. Every few days this procedure will be repeated until the bleaching reaches the desired level.
At this point a tooth-colored composite resin will be used to seal the small hole that was made in the dentin to insert the bleach. After the tooth has reached the level of whiteness that matches it to your other teeth, veneers or crowns must sometimes be used to repair the surface if it is chipped or misshapen, for example.
Contact us today to schedule an appointment to discuss your questions about whitening internally discolored teeth. You can also learn more by reading the Dear Doctor magazine article "Whitening Traumatized Teeth."
By The Dental Office of Dr. Jeffrey A. Cox
March 10, 2015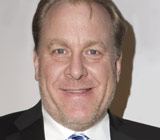 For years, even as tobacco use began to decline and disappear in most settings, professional baseball seemed one of the few exceptions. Now, the tide is finally turning. Recently, the legendary right-hand pitcher Curt Schilling revealed that he had been treated for oral cancer — and said that his chewing tobacco habit was to blame. "I'll go to my grave believing that was why I got [cancer]," Schilling told the Boston Globe.
Schilling isn't the only former player whose oral cancer is blamed on smokeless tobacco. Tony Gwynn, Hall of Famer and beloved coach, recently passed away from oral cancer at the age of 54. His death led to players pledging to give up the habit. But many still use "dip" or "snuff," thinking perhaps it's not so bad after all.
In fact, nothing could be further from the truth. With nicotine as its active ingredient, chewing tobacco can be just as addictive as cigarettes. Not only is nicotine addictive, it also increases heart rate and blood pressure, constricts the arteries, and affects the body in other ways. In addition to nicotine, chewing tobacco contains about 30 other chemicals known to cause cancer.
Tobacco use of any kind is a major risk factor for oral cancer. While it isn't as well-known as some other types of cancer, oral cancer can be just as deadly. About 43,000 people in the U.S. are diagnosed with it each year — and the 5-year survival rate is just 57%. One reason for the relatively low survival rate is that oral cancer isn't usually detected until it has reached a later stage, when it's much harder to treat.
What can you do to reduce your risk for oral cancer? Clearly, you should stop using tobacco products of any kind. Moderating your intake of alcohol, and eating more plant foods and less red meat can also have an impact. And don't forget to have regular dental checkups: cancer's warning signs can often be recognized in an oral examination — and early detection can boost survival rates to 80-90 percent.
How does Schilling feel about chewing tobacco now? "I lost my sense of smell, my taste buds for the most part. I had gum issues, they bled, all this other stuff," he told the Globe. "I wish I could go back and never have dipped. Not once."
If you have questions about oral cancer or cancer prevention, contact us or schedule an appointment for a consultation. You can learn more in the Dear Doctor magazine articles "Chewing Tobacco" and "Diet and Prevention of Oral Cancer."