Posts for: July, 2014
By The Dental Office of Dr. Jeffrey A. Cox
July 17, 2014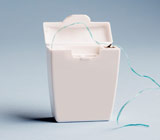 The most important thing you can do for your dental health is to develop a daily habit of removing plaque, the bacterial film that builds up on your teeth and the leading cause of tooth decay and gum disease. You know you need to do better — but as with other daily habits that require discipline, it can be a challenge.
One way to make it easier is to develop a plan — a step-by-step process you can use to keep your hygiene habits on track. Here's a suggested template for such a plan.
Step 1: Partner with us for hygiene training. As with other habits, going at it alone can be daunting. As your dental office, we have the knowledge and experience to advise you on the right toothbrush, toothpaste, floss and other products to use, and to train you on the best techniques for brushing and flossing.
Step 2: Develop an evaluation system. It helps to know if your hygiene efforts are effective. You can evaluate for yourself how well you're doing by running your tongue across your teeth (does it feel smooth?), rubbing floss against the sides of your teeth (does it make a squeaky sound?), or looking for signs of bleeding or bad odor. We can also perform tests, such as using disclosing solution dyes to reveal plaque or regular dental exams to identify any indications of disease or decay.
Step 3: Maintain the change in your behavior. The biggest obstacle for sticking with a new habit is discouragement — if you don't eventually see progress you can easily give up. Our regular interaction with you and your own evaluations will provide valuable insight as to how you're progressing. These tangible indications build confidence and help you cement your new habit into place.
Every new habit starts with a burst of enthusiasm. To become permanent, however, it must continue on once the "newness" wears off. By developing a plan like the one described above, you'll be more apt to continue practicing your new hygiene habit until it becomes a permanent part of your daily life. The dividends can be healthy teeth and gums for a lifetime.
If you would like more information on an oral hygiene plan, please contact us or schedule an appointment for a consultation. You can also learn more about this topic by reading the Dear Doctor magazine article "Oral Hygiene Behavior."
By The Dental Office of Dr. Jeffrey A. Cox
July 02, 2014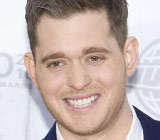 What happens if you're right in the middle of a song, in front of an arena full of fans… and you knock out a tooth with your microphone? If you're Michael Buble, you don't stop the show — you just keep right on singing.
The Canadian song stylist was recently performing at the Allphones Arena in Sydney, Australia, when an ill-timed encounter with the mike resulted in the loss of one of his teeth. But he didn't let on to his dental dilemma, and finished the concert without a pause. The next day, Buble revealed the injury to his fans on his Instagram page, with a picture of himself in the dentist's chair, and a note: "Don't worry, I'm at the dentist getting fixed up for my final show tonight."
Buble's not the only singer who has had a close encounter with a mike: Country chanteuse Taylor Swift and pop star Demi Lovato, among others, have injured their teeth on stage. Fortunately, contemporary dentistry can take care of problems like this quickly and painlessly. So when you've got to get back before the public eye, what's the best (and speediest) way to fix a chipped or broken tooth?
It depends on exactly what's wrong. If it's a small chip, cosmetic bonding might be the answer. Bonding uses special tooth-colored resins that mimic the natural shade and luster of your teeth. The whole procedure is done right here in the dental office, usually in just one visit. However, bonding isn't as long-lasting as some other tooth-restoration methods, and it can't fix large chips or breaks.
If a tooth's roots are intact, a crown (or cap) can be used to replace the entire visible part. The damaged tooth is fitted for a custom-fabricated replacement, which is usually made in a dental laboratory and then attached at a subsequent visit (though it can sometimes be fabricated with high-tech machinery right in the office).
If the roots aren't viable, you may have the option of a bridge or a dental implant. With a fixed bridge, the prosthetic tooth is supported by crowns that are placed on healthy teeth on either side of the gap. The bridge itself is a one-piece unit consisting of the replacement tooth plus the adjacent crowns.
In contrast, a high-tech dental implant is a replacement tooth that's supported not by your other teeth, but by a screw-like post of titanium metal, which is inserted into the jaw in a minor surgical procedure. Dental implants have the highest success rate of any tooth-replacement method (over 95 percent); they help preserve the quality of bone on the jaw; and they don't result in weakening the adjacent, healthy teeth — which makes implants the treatment of choice for many people.
So whether you're crooning for ten thousand adoring fans or just singing in the shower, there's no reason to let a broken tooth stop the show: Talk to us about your tooth-restoration options! If you would like additional information, please contact us or schedule an appointment for a consultation. You can learn more by reading the Dear Doctor magazine articles "Repairing Chipped Teeth" and "Dental Implants vs. Bridgework."