Posts for: May, 2014
By The Dental Office of Dr. Jeffrey A. Cox
May 16, 2014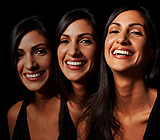 Q: What exactly are porcelain veneers?
A: The term "veneer" usually means a very thin covering that's designed to improve the way a surface looks. The porcelain veneers we use in cosmetic dentistry are just like that: They cover up flaws in the natural teeth, while preserving their strength and vitality. Porcelain veneers are wafer-thin layers of super-strong material, which are bonded to the front surfaces of the teeth. Once placed on your teeth, they offer a permanent way to improve a smile that's less than perfect.
Q: What kinds of smile defects can porcelain veneers fix?
A: Veneers can help with a whole range of issues, including:
Color: Teeth that are deeply stained or yellowed — even those which can't be lightened with professional bleaching — can be restored to a brilliant white (or a natural luster) with porcelain veneers.
Shape and size: If your teeth have become worn down with age, or have chips or roughened edges, veneers can restore them to a more pleasing shape. They can also lengthen teeth that appear too short, for a dramatic enhancement of your smile.
Alignment and spacing: For closing a small gap between teeth or making other minor adjustments in tooth spacing or position, veneers may be just what you need; more serious issues can be handled with orthodontics.
Q: What's involved in getting porcelain veneers?
A: First, we will talk with you about what aspects of your smile you'd like to improve, and develop a plan to accomplish that. When we're all agreed, the next step will probably be to remove a small amount of tooth material in preparation for placing the veneers. (Some types of veneers, however, don't require this step.) Next, we will make a mold of your teeth and send it to the dental lab; you'll leave our office with a set of temporary veneers. In a few weeks, you'll return to our office to have the final veneers permanently bonded to your teeth.
Q: Is it possible to preview the results?
A: Yes! The options for a preview range from computer-generated images of your new smile to an accurate, life-sized model of your teeth with veneers applied. It may even be possible to make acrylic "trial veneers" that we can actually place on your teeth to try on! So if your smile could use a little help, ask us about porcelain veneers.
By The Dental Office of Dr. Jeffrey A. Cox
May 01, 2014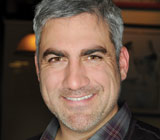 If (heaven forbid) you were to lose your two front teeth in an accident, and you needed to choose a tooth replacement method, which one would you pick? Once upon a time, that question faced Taylor Hicks, the former American Idol winner who now plays a regular gig in Las Vegas. Back then, when he was a high-school basketball star, Hicks happened to receive a blow to the mouth at a playoff game. As fate would have it, he also happened to be the son of… wait for it… a dentist. So what did he do?
The down-to-earth song stylist recently told Dear Doctor magazine how, immediately after the accident, his father administered first aid, getting him back into the game before it ended. Then, a short while afterward, Hicks had the gaps in his smile fixed with dental implants.
We think he made a good choice. While there are other tooth replacement systems, none offer the benefits provided by dental implants. In case you need a reminder, here are some facts about dental implants:
They have the highest success rate of any tooth replacement procedure — above 95%
They are the most durable type of replacement tooth — with proper care, they can last for the rest of your life
They look and "feel" completely natural, and require no special maintenance
They are the only tooth replacement system that essentially stops bone loss in the jaw (a natural consequence of tooth loss), helping to maintain good oral health
Over the long term, they can offer the best value for your investment in dental care
What makes dental implants work so well? Unlike bridgework or other methods, lifelike implant crowns are supported by a screw-like titanium metal insert, which actually becomes fused with the bone of the jaw. This not only provides the prosthetic teeth with a rock-solid anchorage, but it also helps provide the physical stimulation that bone needs to keep itself healthy. Lacking this stimulation, the jaw bone begins to atrophy and erode (melt away) — and if left untreated long enough, it can result in the appearance of premature aging and other oral health problems.
So if you have missing teeth — whether from an accident, disease, or another cause — contact us or schedule an appointment for a consultation, and find out whether dental implants might be right for you. You can learn more in the Dear Doctor magazine articles "Dental Implant Surgery" and "Dental Implants."